DEAN NOBLETT
Personal and Business Transformation Specialist
Life Empowerment Coach and Transpersonal Counsellor
Dean Noblett has two decades of professional experience working with individuals as a life coach, in-depth personal mastery trainer, a Reiki Master and transformation facilitator. He has worked with individuals and organizations to help them understand the Language of Life and use the insights gained from this training to make dynamic improvements in their life, relationships and business from the inside out.
Dean Noblett is a dynamic facilitator who creates excitement and an environment of positive change for your organization. He will share his unique story of having risen to a Director of a multi-million dollar third-generation family business in Australia, and after the company dissolved in 1996, found himself at forty years old without a job, direction or vision for his life. You will learn the principles that he applied to himself and his life to rise again to personal strength and vision to recreate the life he desired. Dean knows through his personal experience that success and failure are not destinations, but all part of our human experience.
Prior to immigrating to Canada in 2001, Dean had over twenty years of experience with the family-owned and operated national furniture manufacturer in South Australia. As a company director for ten years, he was responsible for marketing and sales to the national retail furniture market, including joint strategic planning and implementation and product knowledge training seminars. Dean was ultimately responsible for establishing direct franchise outlets in four states specializing in staff training and development as well as customer relations and service throughout the organization.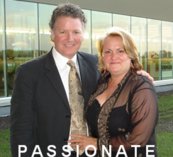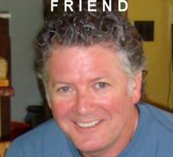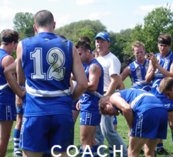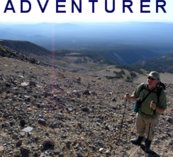 Founder of Transformation Techniques in Sydney, Australia and now established as D.J. Noblett Enterprises Inc. in Schomberg, Ontario, Dean is dedicated to teaching individuals and organizations how to achieve higher levels of success and excellence by understanding and transforming their own consciousness. A leading edge process brings meaning to people's lives and careers by assisting them to realize their full potential. It enhances their creativity and accelerates their personal performance and results. It is necessary to create synergy within the workplace through open communication and developing relationships based on truth and aligning the employee's vision with that of the company's. This is the key for an organization to expand into a greater and more fulfilling experience.
Many years of seeking, spiritual study and intensive inner work have led Dean to becoming a certified Reiki Master, Transpersonal Counsellor and teacher of metaphysics. This formal training, combined with his personal life experience, informs the gifts that Dean now shares with people to help them identify conscious and unconscious resistance to expressing their greatest potential. Dean supports and guides individuals to expand the vision of who they are and the world they live in by providing a deeper knowledge and belief in them selves, by raising their spiritual awareness, and finding the courage to create the life of their dreams. When people take action, transformation takes place in the blink of an eye!
Early in his career it became clear to him that the success of any business endeavour is directly related to the conscious awareness and values of the people within the organization. This inspired him on his own path of self awareness, and to help others do the same. A business is successful if the employers and its employees are unified with their mission and intent and they are integral to be of service providing a genuine caring for each other and their clients. In fact, Dean is emphatic that business is all about generating a win-win situation for all involved.
Raising one's awareness takes place in many ways, but is always initiated from the centre of the individual. As a facilitator, Dean considers it an honour to encourage and inspire others who are ready to take responsibility for their own well-being so they may inspire others. As a coach and healer, Dean is dedicated to every aspect of an individual's process, and joins in celebrating their challenges as well as their victories.