Receive my free monthly
Insights
newsletter
Join HeartLight on an Awesome Spiritual Safari in April 2009 to
The Big Island of Hawaii
ALOHA SPIRITUAL RETREAT
April 23 - May 2nd, 2009
Kona & the Wood Valley Retreat Center in Pahala

Imagine...
...Being at a serene Buddhist Retreat Centre with a very special small group (10-12) of like-minded people who have come together to experience Heaven on Earth...
...Where we participate in daily meditations and walks in nature, eat great food together, participate in daily spiritual workshops that anchor the path of self-mastery grounded in compassion, non-judgement, joy, surrender, forgiveness, purpose, creativity, oneness, peace...
...An opportunity to create your personal mandala...
...And daily excursions including snorkelling, local markets, swimming in hot ponds and black sand beaches, visiting the Kiluea Volcano and other sacred Hawaiian sites...
...The evenings will be filled with magical teachings about Huna practice, the Mayan Calendar and understanding your role in creating the New Earth...
...All in the tropical bliss of a sacred rural mountain valley near Pahala on the Big Island of Hawaii...
Is your heart calling out to join us?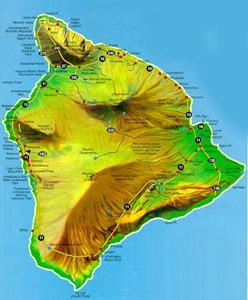 Our HeartLight Spiritual Safari group will stay in the beautiful guest house at the retreat, where you will have your choice of single or double occupancy rooms (first-come first served) from $1,595 to $1,995 US. The couple's rate for either of the queen bedrooms is $3,195 or $3,295 US.
We will begin the safari for two nights in Kona, experiencing the markets, snorkelling and visiting sacred sites before journeying to the Buddhist Retreat Center in Pahala where we will stay in the retreat for seven nights.
Dean & Rebecca will lead daily meditations and morning workshops, as well as the mandala painting sessions and the special afternoon excursions. One will include hiking in over the lava fields to see the eastern ridge of the volcano spilling into the ocean at dusk!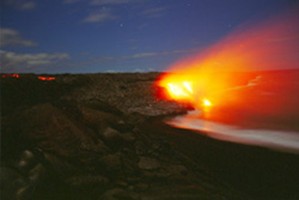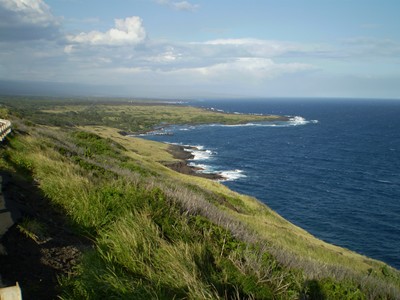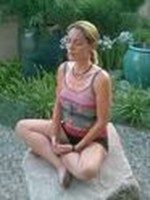 Intent of the Retreat
To have fun. To practice being in the now. To be at peace. To be gentle with ourselves. To share and love each other and our surroundings. Ton connect deeply with nature and the creatures of the sea. To release all that we no longer require and anchor all that we desire in the NEW WORLD. Create mandalas. Eat beautiful food. Share in the unique energy created by the group. Experience community. Be introduced to the ancient Hawaiian culture and Huna teachings such as Ho'oponopono.
Further Details
A non-refundable deposit of $500 US is required to reserve your preferred room in the retreat guest house. Final payment is required in US cash, cheque or money order by no later than Tuesday, March 17th, 2009. If we do not receive adequate reservations for the trip we will notify you at this time. Once the trip is confirmed, you can book your airline reservations. The itinerary and accommodation arrangements will be reviewed at the orientation evening on Saturday, March 21st when we will also celebrate Spring Equinox and set powerful intentions for the trip. We look forward to a magical experience for everyone on this journey to paradise!
Air transportation to the Island is your responsibility, as well as all food for the time when we are in Kona, as well as any other incidental spending money during the safari. Otherwise, all accommodation, transportation on the island is covered including all aspects of your time at the retreat centre. Plan to fly into Kona on April 23rd (western side of the island) and out of Hilo on May 2nd (eastern side). For the entire journey, you will be lovingly taken care of by Spirit, the Volcano Goddess Pele and your two hosts, Dean & Rebecca!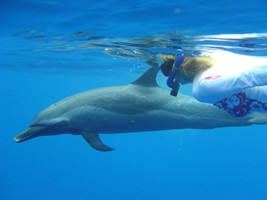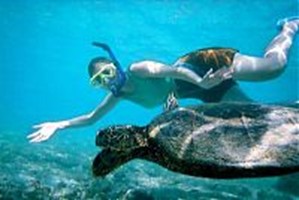 Some Recommendations to Pack
Bathing suit, beach towel, comfortable meditation clothes, shawl for in the temple, comfortable walking shoes, sunscreen, water socks, snorkel (if you have one, if not we will rent), binoculars, camera, journal and your incredibly, magnificent, awesome self with your big beautiful heart!
This is a unique, transformational experience with just twelve people that you won't want to miss!
Booking and Payment Form, Terms and Conditions and Hawaii Poster


.doc

.pdf
Poster